Joanna Kajzer-Bonk, Justyna Kierat naukadlaprzyrody.pl Ostatnie badania dowiodły, że po sześciu latach od zmniejszenia intensywności koszenia (z intensywnego do ograniczonego na raz-dwa razy w sezonie) na trawnikach rosło o 30% więcej gatunków roślin, siedliska te były znacznie bardziej różnorodne i zawierały więcej gatunków łąkowych. Ograniczenie koszenia to zatem łatwy i bezkosztowy sposób na zwiększenie różnorodności roślin. Pociąga to za sobą łańcuch zdarzeń, gdyż bardziej różnorodna roślinność jest znacznie bogatszym źródłem pokarmu i schronień dla zapylaczy i wielu innych organizmów.

| | | |
| --- | --- | --- |
| | Żywność powtórnie wykorzystana | |
W Korei Południowej aż 95% wyrzuconej żywności zostaje powtórnie wykorzystane, np. jako biogaz, nawóz lub pokarm dla larw, z których produkuje się karmę dla zwierząt. Koreańczycy stosują również w gospodarstwach domowych reduktory odpadów, które osuszają materię organiczną i zmniejszają jej objętość. Z odpadków można także wyprodukować kompost – na ulicach Seulu stoi 16 tys. służących do tego specjalnych pojemników na resztki. W Kenii natomiast farmerzy oddają naukowcom do analizy próbki gleby ze swoich gospodarstw, a następnie stosują się do ich zaleceń, aby zwiększać plony i dbać o dobrą jakość uprawianej ziemi.brief.outride.rs/pl
We travel to Kenya and South Korea to look at two initiatives redressing some of the imbalances in our global food system.Our global food system is topsy-turvy. It fuels climate change, degrades land, pollutes soil and water supplies and wipes out wildlife, including the pollinators we need for our crops. So it is actually robbing us of the ability to feed our growing population. At the same time, we are wasting what we have: 1.3 billion tonnes of perfectly edible food are binned each year while nearly 700 million people go hungry.aljazeera.com
| | | |
| --- | --- | --- |
| | French Oil Giant Backs Startup Recycling CO 2 Into Animal Food | |
Deep Branch raised 8 million euros to build a pilot plant to turn carbon dioxide into feed for livestock.
Bloomberg.com
i marnotrawienie żywności na świecie.Władze Sewilli mają zamiar wykorzystać fermentujące pomarańcze do wyprodukowania energii elektrycznej dla miejskiej oczyszczalni wody. 35 t pomarańczy trafi do obiektu, w którym z materii organicznej wytwarza się metan i produkuje się prąd zasilający generator oczyszczalni. Testy wykazały, że z 1 t owoców można wyprodukować 50 kWh – wystarczająco dużo, aby zaopatrzyć w energię elektryczną pięć domów przez jeden dzień. Gdyby poddać recyklingowi wszystkie owoce pomarańczy w mieście, a uzyskaną energię skierować do sieci elektroenergetycznej, można by zasilić 73 tys. domów.brief.outride.rs
| | | |
| --- | --- | --- |
| | Palmy na biegunie północnym | |
– po prostu genialna książka dla młodych o klimacie. Zakochałam się w tej książce! Wiem, że w odniesieniu do tytułu o zmianach klimatu brzmi to trochę dziwnie… Tym niemniej "Palmy na biegunie północnym" to książka, śmiem twierdzić, wybitna w swojej kategorii. Narracja przeplatana elementami komiksu sprawdza się tu znakomicie, a wysoki poziom merytoryczny połączony z prostotą przekazu budzą mój głęboki szacunek. Chapeau bas! Aleksandra Stanisławska
crazynauka.pl
| | | |
| --- | --- | --- |
| | Klimat w Polsce: do 2100 roku może być o ponad 3°C cieplej | |
Aleksandra Stanisławska Do 2100 roku średnia roczna temperatura w Polsce wzrośnie albo o 1,3°C, albo o ponad 3°C – tak wskazują dwa scenariusze klimatyczne prezentowane w nowym raporcie IOŚ – PIB. To, który z nich się zrealizuje, zależy od tego, czy ludzkość przyhamuje emisję gazów cieplarnianych, czy nie. W tej drugiej opcji czeka nas katastrofa klimatyczna. Świat na razie podąża właśnie tą drugą ścieżką. crazynauka.pl
Turystyka nie jest obojętna dla zwierząt żyjących w Parku. Okresem szczególnie trudnym jest zima, która i bez wpływu człowieka zbiera wśród wyczerpanych głodem zwierząt śmiertelne żniwo. Marzec i kwiecień to z kolei czas, kiedy samice wielu gatunków są w zaawansowanej ciąży, przez co są niezwykle wrażliwe na obecność ludzi. Mając na uwadze to, że w TPN jest gęsta sieć szlaków ograniczających im przestrzeń do życia, przestrzegajmy zasady poruszania się po szlakach i w czasie dnia (od świtu do zmierzchu). Dzięki etycznemu zachowaniu na terenie Parku pomożemy zwierzętom przetrwać ten trudny okres. Pamiętajmy, że Tatry są ich domem.
| | | |
| --- | --- | --- |
| | The Garden Awakening: Designs To Nurture Our Land & Ourselves | |
MARY REYNOLDS By listening carefully to her client and the land in question, Mary undertakes the design of gardens that marry the needs and wishes of the land's guardian with the needs and wishes of the land itself. With her roots in natural gardening theory, Mary seeks to create spaces that are healing, truthful and magical. marymary.ie
| | | |
| --- | --- | --- |
| | Why should we care about wetlands? | |
Deutsche Welle.This article was adapted from German by Neil King. dw.com
Although wetlands cover less than 4% of the Earth's surface, 40% of all animal species live or reproduce in them. One-third of all organic matter on our planet is stored in places like the gigantic Pantanal wetland in western Brazil, the Sudd floodplain in southern Sudan or the Wasjugan Marsh in western Siberia.Wetlands filter, store and supply the planet with water and food — more than a billion people worldwide depend on them for sustenance.They also play a key role in regulating the planet's climate, according to James Dalton of the International Union for Conservation of Nature (IUCN), an umbrella organization of numerous international governmental and non-governmental organizations.
| | | |
| --- | --- | --- |
| | PIERWSZA W POLSCE MODUŁOWA UPRAWA HYDROPONICZNA | |
"Potrzebujemy świata, w którym dostęp do wody i czystego powietrza jest prawem, a nie przywilejem..." W ramach współpracy spółek Hydropolis sp. z o.o. oraz EQ Development Wojciech Krajewski z Uniwersytetem Rolniczym w Krakowie została zbudowana pierwsza w Polsce, modułowa uprawa hydroponiczna z systemem kontroli warunków uprawy - kontener uprawowy. Mieszcząca się w 12 metrowym kontenerze morskim uprawa niskich warzyw liściastych i ziół może być prowadzona w prawie każdym miejscu na Ziemi, przez cały rok, zużywając przy tym mniej wody w porównaniu do tradycyjnego szklarniowego lub gruntowego systemu uprawy. Lampy LED – jedyne źródło światła, o odpowiednio dobranym promieniowaniu decydują o wielkości i jakości plonów oraz tempie wzrostu rośliny.Uniwersytet Rolniczy w Krakowie.edu.pl

Welcome to OUR
PROJECT ACT ECO
We are a group of
| | | |
| --- | --- | --- |
| Active | | Effective |
| Conscious | | Concerned |
| Thoughtful | | Organized |
Students who want to do things for others
To take care for the planet
To think responsibly about the fate of next generations.

Get involved
Make a difference
Take action
Join us!
Ciekawostka
100 dojrzałych drzew zatrzymuje rocznie około 450 tys. litrów wody opadowej, dzięki temu można wydać mniej pieniędzy na kanalizację burzową i oczyszczenie wody.
Linki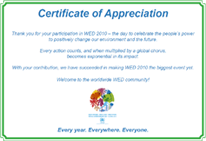 Certyfikat uczestnictwa w WED2010


Kampania o zmianach klimatu Komisja Europejska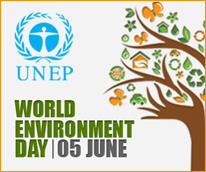 WED 2011

WED 2012