| | | |
| --- | --- | --- |
| | Globalne ocieplenie: jak mogę zmniejszyć swój negatywny wpływ na klimat? | |
Aleksandra Stanisławska Rozpędzonej machiny klimatycznej w pojedynkę nie zatrzymam, ale zamiast przyczyniać się do jej nakręcania, mogę spróbować ją nieco przyhamować. Że wysiłki jednostki nic nie znaczą wobec ogromu tego zjawiska? Kiedy jednostek robi się wiele, zaczyna to mieć znaczenie. Alternatywą jest nie robić nic i biernie patrzeć, jak nam się klimat załamuje. Konkretne rady tu crazynauka.konkretne-rady
| | | |
| --- | --- | --- |
| | Tak sucho jeszcze nie było | |
Bezśnieżna zima, anomalie termiczne, brak wiosennych deszczy, zaburzenie wegetacji oraz nałożenie się efektów poprzednich 5 lat powodują, że od lutego mamy suszę i niedobór wody niemal w całej Polsce - napisał 30 kwietnia 2020 w komunikacie Grzegorz Walijewski, rzecznik prasowy IMGW-PIB.
| | | |
| --- | --- | --- |
| | Czy skoro spadł deszcz, to znaczy, że susza się skończyła? | |
Aleksandra Stanisławska Susza trwa u nas od co najmniej pięciu lat i niedostatki deszczu to tylko jeden z problemów. Sęk w tym, że Polska cierpi na niedobory i "uciekanie" wody. Z czego to wynika? Co zrobić, żeby tę wodę zatrzymać? I czy kilka dni opadów może coś zmienić? Zapytałam o to ekspertów. tu ciąg dalszy crazynauka.pl
| | | |
| --- | --- | --- |
| | April 2020 was Earth's 2nd hottest April on record | |
April became the third month in a row to rank second-hottest on record for the globe after the year kicked off with the hottest January ever recorded in 141 years of record-keeping, according to scientists from NOAA's National Centers for Environmental Information.It was also the second-warmest year to date (January through April), as Arctic sea ice continued its retreat. Below are highlights from NOAA's latest monthly global climate report:NOAA.gov
| | | |
| --- | --- | --- |
| | Szwecja zrezygnowała z węgla | |
Szwecja zlikwidowała dwa lata przed planowanym terminem ostatnią elektrownię węglową – Värtaverket we wschodniej części Sztokholmu – i została w ten sposób trzecim państwem w Europie, po Belgii (2016 r.) i Austrii (2020 r.), który nie będzie już produkował energii elektrycznej z węgla. Władze stolicy Szwecji planują oprzeć miejskie sieci ciepłownicze w całości na energii odnawialnej lub wytworzonej z recyklingu do 2030 r. Francja, Słowacja, Portugalia, Wielka Brytania, Irlandia i Włochy mają zamiar całkowicie zrezygnować z węgla do 2025 r. Outriders Brief
Dołącz do ponad 27 tys. czytelników, a w każdy piątek o godz. 8 znajdziesz w swojej skrzynce e-mailowej podsumowanie minionego tygodnia. W magazynie informujemy o ważnych wydarzenia społecznych, politycznych, gospodarczych i naukowych z całego świata. To nie zbiór linków jak typowy newsletter. To magazyn ze specjalnie wyselekcjonowanymi informacjami. Podany w nieszablonowej, czytelnej i ciekawej formie. Dodatkowo otrzymasz odnośniki do źródeł, abyś sama mogła/sam mógł dowiedzieć się jeszcze więcej i poznać kontekst opisywanych wydarzeń. Magazynu możesz też słuchać w formie podcastu.Outriders Brief

będzie jedną z największych lądowych farm wiatrowych w Wielkiej Brytanii, a jej budowa w południowo-zachodniej Szkocji właśnie została zatwierdzona. Farma, w skład której wejdzie 50 turbin, każda o wysokości 150 m, zasili w energię elektryczną 170 tys. domów, dysponując maksymalną mocą 240 MW. Dzięki jej pracy emisję dwutlenku węgla uda się obniżyć o blisko 300 tys. t rocznie. South Kyle Windfarm ma zacząć działać w 2023 r. źródło Outriders Brief
| | | |
| --- | --- | --- |
| | 2020 będzie najgorętszym rokiem od czasu rozpoczęcia pomiarów temperatur | |
Meteorolodzy z amerykańskiej Narodowej Agencji Oceanów i Atmosfery (NOAA) twierdzą, że istnieje 75% szans na to, że 2020 będzie najgorętszym rokiem od czasu rozpoczęcia pomiarów temperatur. Chociaż emisje gazów cieplarnianych spadły z powodu spowolnienia światowej gospodarki w związku z pandemią koronawirusa, to zmiany są konieczne w dłuższej perspektywie. Natomiast według naukowców z brytyjskiego Met Office istnieje 50-procentowe prawdopodobieństwo, że w 2020 r. padnie nowy rekord średnich globalnych temperatur na Ziemi. Styczeń br. był najgorętszy w historii: w lutym baza badawcza na Antarktydzie po raz pierwszy zarejestrowała temperaturę ponad 20°C, a w Qaanaaq, na Grenlandii, zanotowano w kwietniu rekordowe 6°C. W pierwszym kwartale 2020 r. ocieplenie było najbardziej odczuwalne w Europie Wschodniej i Azji, gdzie temperatury wyniosły 3°C powyżej średniej. źródło Outriders Brief outriders brief
| | | |
| --- | --- | --- |
| | Koronawirus zmienił świat w sposób | |
który jeszcze kilka miesięcy temu był trudny do wyobrażenia. Nasze badania pokazują, że zmiany klimatyczne mogą zrobić coś podobnego, – mówi prowadzący badania profesor Marten Scheffer z Uniwersytetu w Wageningen (Holandia)."Zmiany będą następować mniej gwałtownie, ale w przeciwieństwie do pandemii, nie będzie nadziei na poprawę sytuacji: duże obszary planety ogrzeją się do poziomu ledwo nadającego się do przetrwania i nie ochłodzą się ponownie. Będzie to miało nie tylko niszczycielskie skutki bezpośrednie, ale także sprawi, że radzenie sobie z przyszłymi kryzysami, takimi jak nowe pandemie, będzie trudniejsze. Jedyną rzeczą, która może to powstrzymać, jest szybka redukcja emisji dwutlenku węgla" – tłumaczy.Jak czytamy w raporcie, mieszkańcy poszczególnych części świata, obserwując średnie roczne temperatury, opracowali optymalne sposoby produkcji żywności i dostosowali do tego swoją gospodarkę rolną. Mówiąc ogólnie – przez wieki ludzie nauczyli się żyć w swoich krajach, niezależnie od panującego tam klimatu. W raporcie "Przyszłość ludzkiej niszy klimatycznej" naukowcy podkreślają, że większość populacji zamieszkuje tereny, gdzie średnia roczna temperatura wynosi od 11 do 15 stopni Celsjusza. Mniejsza część co roku doświadcza wyższych temperatur – między 20, a 25 stopni Celsjusza. Szacuje się, że w takich warunkach żyjemy od około 6 tysięcy lat.
Zdaniem naukowców, za około 50 lat będziemy musieli uczyć się tego na nowo. Powód? Ocieplanie się klimatu. Zespół ekspertów przeanalizował najgorszy możliwy scenariusz, w raportach IPCC określany jako RCP8.5. Jest to przewidywanie, co się może stać, jeśli nie ograniczymy emisji gazów cieplarnianych do atmosfery. źródło Katarzyna Kojzar oko.press
| | | |
| --- | --- | --- |
| | Future of the human climate niche | |
pnas.org Global warming will affect ecosystems as well as human health, livelihoods, food security, water supply, and economic growth in many ways. The impacts are projected to increase steeply with the degree of warming. For instance, warming to 2 °C, compared with 1.5 °C, is estimated to increase the number of people exposed to climate-related risks and poverty by up to several hundred million by 2050. It remains difficult, however, to foresee the human impacts of the complex interplay of mechanisms driven by warming. Much of the impact on human well-being will depend on societal responses. There are often options for local adaptations that could ameliorate effects, given enough resources. to read more click below
| | | |
| --- | --- | --- |
| | Fakt, nie mit. Obalamy naukowe mity | |
Autorzy: Aleksandra i Piotr Stanisławscy Wydawca: Wydawnictwo W.A.B. Od najdawniejszych czasów mity pomagały człowiekowi porządkować zawiłą rzeczywistość. To dlatego nauka stała się wyjątkowo wdzięcznym polem do ich formowania się. Jej galopujący rozwój już dawno przekroczył możliwości pojmowania przeciętnych ludzi. Wielu z nich uważa, że naukowcy przestali mówić zrozumiałym językiem i zamknęli się za szklanymi drzwiami laboratoriów.
I tu wkroczyli, cali na biało, twórcy mitów. Podali jak na tacy własne, uproszczone historie na temat nauki i naukowców, a istnieniem spisków uzasadnili zbyt trudne dla ogółu zjawiska. Ich zdaniem nie trzeba rozumieć tego, co mówi zawiła nauka. Wystarczy uwierzyć w mity.
Z mitami związanymi z nauką zmagamy się od lat – wcześniej jako dziennikarze naukowi, od 2013 roku jako twórcy "Crazy Nauki". Wiemy, jak je rozbrajać i rozkładać na czynniki pierwsze, a teraz chcemy podzielić się tą wiedzą z Wami.

Welcome to OUR
PROJECT ACT ECO
We are a group of
| | | |
| --- | --- | --- |
| Active | | Effective |
| Conscious | | Concerned |
| Thoughtful | | Organized |
Students who want to do things for others
To take care for the planet
To think responsibly about the fate of next generations.

Get involved
Make a difference
Take action
Join us!
Ciekawostka
Jeden hektar drzew produkuje dziennie tyle tlenu ile potrzebuje 45 osób.
Linki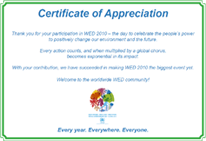 Certyfikat uczestnictwa w WED2010


Kampania o zmianach klimatu Komisja Europejska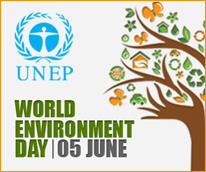 WED 2011

WED 2012